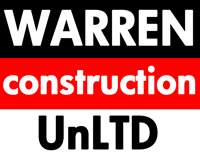 14th March, 2012
Dear Abministrator,
Thank you for your letter. We are pleased that Warren Constructions was selected by The Unstitute to act as the construction agent for the deConstruction commission. We would like to confirm that the underground works will be commencing on 14th March 2012.
As requested, I have now calculated the amount of labourers sufficient for the project completion according to your detailed instructions -the number is 167 and 1/2.
I personally will be supervising the development of the project and will report the progress of the [de]Construction in due time.
Best regards,
Warren