PROJECTS AT THE UNSTITUTE
This page outlines the Community Ethos and Working Projects currently evolving at The Unstitute. Please address all correspondence to theunstitute@gmail.com
*CLICK HERE to get our occasional art Zine delivered to your inbox, featuring new content, interviews + opportunities for digital makers!
COMMUNITY ETHOS
The Unstitute is an Evolving Interactive Environment.
The Unstitute is a free movement.
The Unstitute is an online new media art laboratory dedicated to rethinking and re-asserting the experience of visual cultures in the early 21st Century, at a time which should rightly be considered crucial in an accelerating human culture dominated by capital, technology and globalisation. We begin from this premise: there is no reason to expect that the internet itself not be considered a medium of the artist.
Created as a new type of architecture within the internet, The Unstitute exists as a set of intensities on a line of flight, various windows of opportunity, sprawling rooms of archives in temporary structures, screening rooms, nomadic encampments and discontiguous blocks of content which orient and dis-orient. The resulting superstructure of The Unstitute is one which was intended from the outset as browser-based; the web is the only way in, and the only way out.
Most of the hidden structure of The Unstitute is a series of parallel 'worlds' or artificially constructed environments; labyrinthine web-fictions deposited by the original builders of this digital 'coral reef'. These worlds themselves are multifaceted constructions which reflect the ultimate complexity of the superstructure, resulting in a fractal-nesting of worlds within worlds. These initial constructions branched out into further expansions and outposts, and soon a thriving community began to share the outgrowth, leading to the creation of the Participation Programme.
The Unstitute offers the opportunity for artists to take part in our experiment through a progressive community alliance in which we mutually advance the possibilities of the browser-based digital experience as a medium for the artist. We do not offer a traditional gallery experience for the artist or the viewer - we are incubating a hybrid, experimental model of artists' community with the time, energy and integrity required for such a project.
---
CURRENT PROJECTS:
The
HARDLIFE ARCHIPELAGO
by Daniel O'Reilly
2018-Present
The HardLife Archipelago project is a writing event rather than a traditional novel - like a collection of surreal stories and tales you can dive into wherever and however you feel. The dreamlike stories you can explore on my Patron-only feed, like little imaginary islands - complete and perfect territories in themselves - will span an entire chain of fictions - or archipelago - called HardLife. This reef of fictional outgrowths, these micro-narratives are a weird surplus; hallucinatory leftovers from the performance of writing - or rather, takeaways from the rite of dreaming.
My job here as writer is diverse. A story may be the capture and taming of a wild animal. It might be a toy, the kind a child grapples with the world through. A story may be a tick waiting in the long grass, an unfolding or hatching world, a facet of peripheral worlds lying in wait for a passing connection. A story may 'escape' out of my head and into yours. In short, the stories of the HardLife Archipelago are a conveyance, an engine for anticipating dreams, rendezvous between writer and reader - an approach. Patreon is the platform that helps me get paid to do that.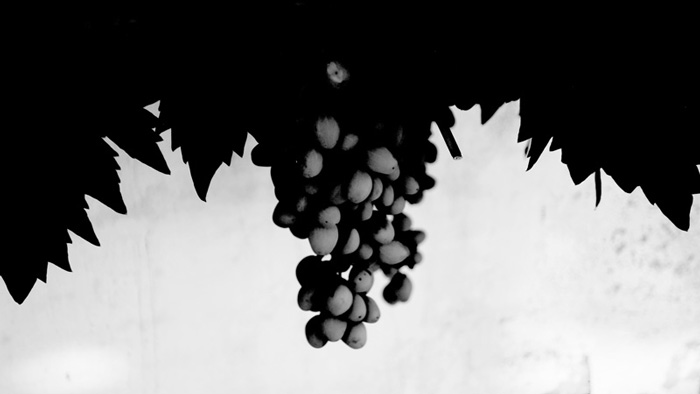 ---
WORLDS
by The Unstitute
2008-Present

---
PARTICIPATION PROJECTS:
THE PROJECTION ROOM
2013-2018
The Projection Room at The Unstitute was a strategic step towards altering the relationship between artist and audience via the medium of the Website. We began by creating a pseudo-space for showing experimental videos; works were selected on the basis of their ability to provoke interesting reactions or engagements with the viewer, whether in a positive or negative fashion.
Mechanically selected monthly screenings of videos submitted to The Unstitute by you.
Submissions are now CLOSED for this project.

---
UN[dis]CRIMINATE
2015-2018
Located in courtyards of the Unstitute - inbetween spaces, between other structures, temporary or otherwise - is a network of diverse encampments serving any number of uses; political or otherwise. In these digital encampments you can see the building of a new archive.
Submissions are now CLOSED for this project.
---
#STRATEGIES
2017-2018
#Strategies is an online lab for writing at The Unstitute which offers a platform for writers to submit text which relates to strategic thought in contemporary creative practices; fictional, philosophical, autobiographical, theoretical, anarchical or otherwise. We especially welcome writing which stands in relation to the new paradigms/crises in technology, society, gender, race, knowledge and identity, and is willing to embrace them; AI, virtual worlds, generative or procedural writing, digital doppelgangers, micro-fiction, net-dérive or Twitter novel - it is precisely the hybrid which is the adaptation of the times.
Submissions are now CLOSED for this project.

---
[dis]CORPORATE BODIES
2013-2015
The Unstitute forges new connections in anti-establishment thought and practise in its new interactive archive: [dis]Corporate Bodies. Individuals and groups are invited to create new works or select existing works which respond to the theme 'Under-Mining the Institution' - an activity which could involve plans, excavations, extractions, subversions, criticisms - by selecting an institution and actively mining the fabric upon which its 'institutional' structure rests.
Mechanically selected an/archive currently at The Unstitute, assembled from open submissions.
Submissions are now CLOSED for this project.
---
SPATIO-MNEMONIC
The Unstitute's unique virtual residency programme is a series of developmental projects which engage with and disengage from the mobile, shifting web-architecture of The Unstitute itself. Participants do not 'question the boundaries', (as per the rhetoric of the Art Institution,) but are instead encouraged to create boundaries, objections and impasses and furthermore affirm the movements afforded by this activity. The Unstitute is a memory palace.
Submissions are now CLOSED for this project

---
VIDIOT WINDOWS
The Unstitute wants you, whoever and wherever you are, to participate in a new online project entitled Vidiot; a word-blend accidentally created by one of our manifesto-writing machines of 'vidi' & 'idiot', possibly meaning 'simple video'.
Ongoing participation experiment at The Unstitute, open to submissions.


---
VIDIOT EYES
The Unstitute would like to ask you to send us your eyes. The Unstitute constructing itself a new wing out of your eyes, built on the architecture of watching. It will be a unique place you can go when you want everyone to look at you, or when you want to feel you are being watched - a sort of vulgar Panopticon for the internet.

---