'ZINE #04
Digital Remains
4th Anniversary Edition - September 2017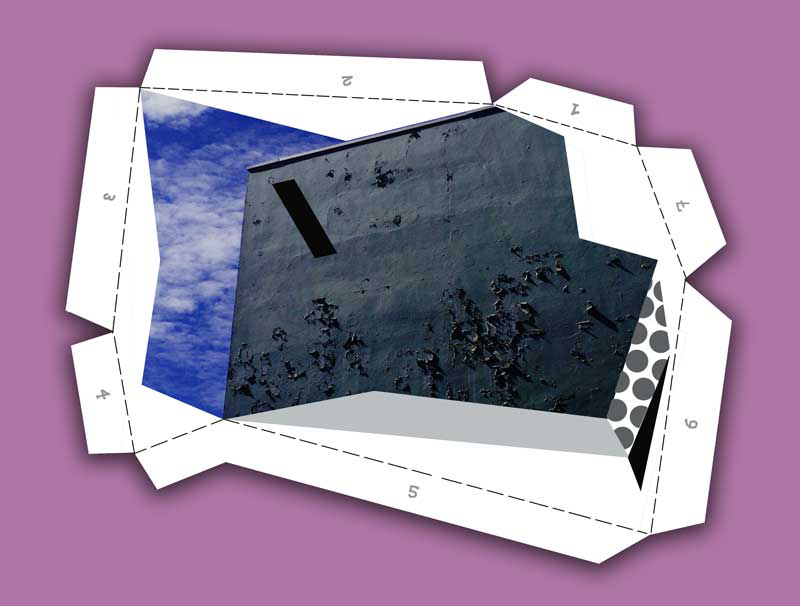 In this month's 'zine we are delighted to celebrate 4 years of networked, online Participation at The Unstitute in which collaborations with 130+ artists located throughout 33 countries have helped us connect stimulating and experimental projects to a growing network of interested creative nodes. We celebrate by exploring the possibilities and problematics of a nuanced, pluralistic experience of digital media through focusing on artists' efforts to develop responsive approaches to the rapidly shifting landscapes of the digital realm. From the psychadelic-dystopic vision of near-future online existence in our new art writing project #Strategies, to the sublime blossoming of an augmented consciousness in The Projection Room; from the insistent interruptions of porn dialogue into the repetitive inanities of mundane life in UN[dis]criminate, to 9 vignettes of bestiality, London-style over in The Cutting Room.
The Unstitute is a description from outside...
---
- THE PROJECTION ROOM -
Kai Wang
'Haunting Sound'
15/09/17 - 15/10/17
Participation at The Unstitute grew from our online Projection Room - which amongst other things constitutes a visual manifesto for a nomad cinema. We are suitably delighted that our 4th Anniversary feature screening is the outstanding video Haunting Sound by Chinese artist Kai Wang. Expressed through the medium of an almost painful stillness, Wang's video hints at a richness within digital experience unseen and as yet barely explored.
"In the movie, I created some subtle ways of conversation and meetings among the living, the dead and strangers. I was just curious if people's emotion to love or loss may be a game of time and space, and what's the meaning of physical representation of memory for people."
Kai Wang
The Projection Room is a strategic step towards altering the relationship between artist and audience via the medium of the Website; [sub]missions are free, inclusive and co-operative.
---
#STRATEGIES -
Daniel O'Reilly
'Where is the Internet?'
This month in the Liebratory we continue to assemble our new art writing series #Strategies with a special anniversary text by Daniel O'Reilly, co-founder of The Unstitute. A speculative reading of Benjamin's Arcades Project yields to an extended meditation on developments within digital and social media, the role of art within an increasingly commercial online territorial experience, and the nature of self and reflection within a nascent postindustrial economy.
"The Unstitute-as-network retains an ambiguous appearance within a poetics of augmented space; it is a maze, a prison, a wreck, a facade - or at least looks partially like all of these. If we have conjured fantastical apparatus of capture and spaces of incarceration and correction within the confines of this article, it is perhaps less to do with accurate predictions of the future than it is to provoke these mental constructions of our trap - in order to imagine and build an approximation of that architecture online. Piranesi's psychedelic prisons reveal the magic thinking of autocracy, of a perfect, absolute and overbearing incarceration."
Daniel O'Reilly
Visit the Liebratory at The Unstitute to read archived publications, loiter about in an online kind of way, or consider submitting your own #Strategies: an archive of experimental, tentative, incidental and avant-garde series of texts housed at and disseminated via The Unstitute.
+ We are also proud to announce that this essay will feature in roots§routes magazine of visual cultures in edition n°26, §Network is the Message, September 2017.
---
- UN[DIS]CRIMINATE -
Toban Nichols, Kolbe Roper & Roman Udalov
Yarn Mountain

This month the UN[dis]criminate encampment welcomes the compelling video Yarn Mountain by Toban Nichols, Kolbe Roper & Roman Udalov. An insistent pornographic counter-narrative grounds the banal household existence of a group of gay men within a language of futility, absurdity. Verging on the revelatory, Yarn Mountain examines the fragile possibility of genuine human connection within a seemingly hopeless melee, a disconnected emotional frame which excludes the necessary dialogue for such an endeavour.
"The video represents a metaphorical depiction of an unraveling relationship. But also acts as a comedic sidebar with badly written and flatly spoken porn lines standing in for actual communication while doing mundane domestic tasks."
Toban Nichols
UN[dis]criminate is a new archive exploring artistic attitudes to the seismic shifts occurring in geopolitics, technology and cultural narrative. Come into the temporary encampment to investigate for yourself, and consider submitting relevant content of your own...
---
- THE CUTTING ROOM -
The Unstitute presents...
'De Oratore'
15/09/17 - 15/10/17
From the atavistic cutting room floor this month we present the oversized video "de Oratore" in which we first encounter CADE, an experimental topographer who constructs video interpretations of a series of obscene letters that were sent to The Unstitute by recorded mail. Abusing the 'speaking well' of classical rhetoric and of Seneca, "de Oratore" bestializes the tongue and consequently, the Logos.
"CADE spends almost all of his time studying the effect of decay on the streets of the Borough of Southwark; some say he is a topologist, but I fancy him for a cartographer of sorts. His study is not limited to the streets themselves however, for he also studies the decay of the people who walk on them. No one knows the exact purpose of his work though, because he is a catatonic and cannot share his thoughts. He can always be found in Cafe Reality on the Old Kent Road, where he collates his research." Bettany Unction, Chief Curator
---
- WORLDS -
News from New Town...
'The Temple of Velocity'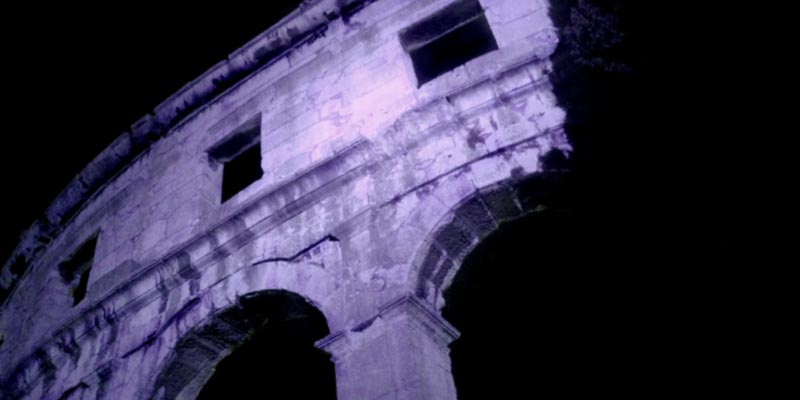 Few places are in reality as confusing and downright inadequate as the mythical Temple of Velocity, perched somewhere high above the digital settlement of New Town, but inadequacy is no security against the dangers of poor description - as everyone in New Town knows.
"Numerous people, including recently a headstrong Swiss walking tour group, have in fact set off for the temple never to return. They say it takes forever to come back, and they might not be lying. But those are just stories told by the hunters, who spend long, careful weeks - months even - high on the mountain plateaux, isolated from anybody but themselves and their kill, carefully removing the rabbit's foot from the snare which has sheared a tendon, where it has waited all this time for the hunter to return..."
Jim Broadband
Explore New Town - an augmented reality experiment, online now at The Unstitute...
EXPLORE THE TEMPLE OF VELOCITY
---
- OFF SITE -
'Fermenting Feminism'
Publication
The Unstitute is excited to be included in the beautiful new publication Fermenting Feminism curated and edited by Lauren Fournier and published by Laboratory for Aesthetics & Ecology.
"Fermentation as a process of transformation becomes both a metaphor and a material practice through which to explore important issues for feminist artists and researchers, from the politics of labour, affect, survival, and care to colonialism, food, indigeneity, and the land. Working across the disciplines of art and science, Fermenting Feminism makes space for multi-disciplinary experimentation - a kind of speculative workbook capable of growing and changing with the passing of time- Fermenting Feminism comprises a constellation of exhibitions screenings, and programming taking place internationally."
Lauren Fournier
---
- PARTICIPATION -
Open Submissions
The Unstitute offers the opportunity for artists to take part in our experiment through a progressive community alliance in which we mutually advance the possibilities of the browser-based digital experience as a medium for the artist. We do not offer a traditional gallery experience for the artist or the viewer - we are incubating a hybrid, experimental model of artists' community with the time, energy and integrity required for such a project.