The Projection Room Archive
> > > > > >
15th January > 15th February 2014

Dawn Nye 'American Love Story: A Landscape in Sequence (Parts 1-3)'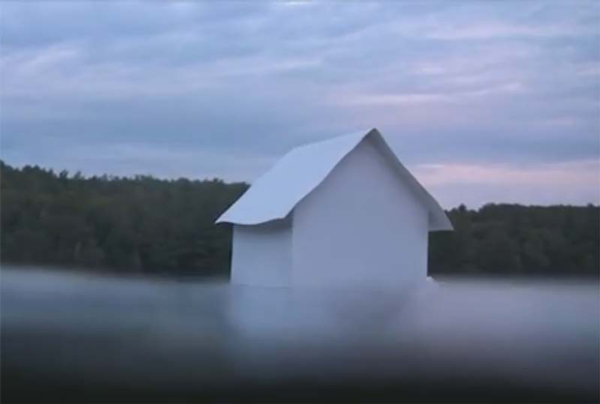 Part of an ongoing collaboration between artists Dawn Nye and Katrazyna Randall, this is a true story told from memory and visually investigated through the lens of one very far removed. Looking through the idyllic frame of the rural American landscape, the narrator leads tells the story of a culture where death is the mundane thread of daily existence and comfort food marks the limited boundaries of hope.

Throughout the centuries the landscape has been imbued with the hope, fear, honor, righteousness, delicacy, power and the faith of man. This video investigates that history through a contemporary lens and seeks to find a relationship between the romantic, the tragic and the everyday.
Watch 'An American Love Story'
> > > > > >
15 December 2013 > 15 January 2014
FUTURE DEATH TOLL 'PRISONASACORPORATION'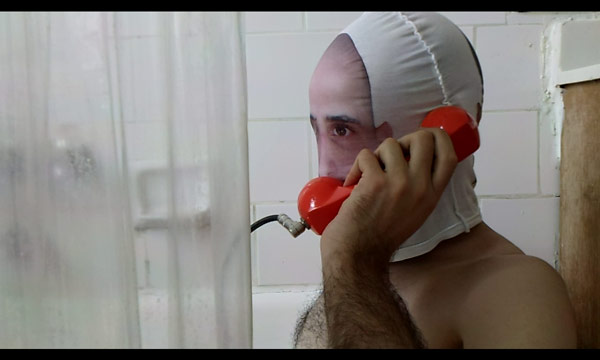 FUTURE DEATH TOLL (F-DT) is a multidisciplinary collective creating work that circumvent the normal bounds that geographic locations and physical media impose on an art form. In a society where choice and personal privacy are increasingly under attack, the struggle for personal empowerment has become the pulled lynchpin to the derailment of human evolution. By confronting and harnessing technology we hope to create tools to orientate our post-evolutionary selves. F-DT is a throbbing mess of noise.
> > > > > >
15 November > 15 December 2013
Mladen Stropnik 'Fat and Virtual'
Solo exhibitions
2002 Square, Velenje Gallery, Velenje, SLO
2002 2+1 exhibition, Mladinski center Velenje, Velenje, SLO
2003 Open Art 2003, Galerie Jaspers, München, GER
2003 Tab, Atelje 2050, Ljubljana, SLO
2004 e.g., phase 4, München, GER
2006 Persone, P74 Gallery, Ljubljana, SLO
2009 Fuckin' Hanging, Galerija Gregor Podnar, Ljubljana, SLO
2012 SOFA, International Center of Graphic Arts, Ljubljana, SLO
2013 Galerija Gregor Podnar, LET GO, Ljubljana, Slovenija

Group exhibitions
2002 3rd Balkan Youth Festival, EL
2005 The 12th Biennial of Young Artists from Europe and the Mediterranean, Naples, ITA
2006 Emergeandsee Berlin 06, Berlin, GER
2008 The OHO Award 2008, P74 Gallery, Ljubljana, SLO
2008 Museum in the Streets, Museum of Modern Art, Ljubljana, SLO
2009 International Studio & Curatorial Program, New York, USA
2009 Drawing in Slovenia II. 1940–2009, City Art Gallery, Museum of Modern Art, National Gallery, Ljubljana, SLO
2010 255.804 km2, City Art Gallery, Ljubljana, SLO
2011 29th Biennial of Graphic Arts, Ljubljana, SLO
2012 XIII. Biennial Intergraf Alpe-Adria, Villa Manin, Udine, ITA
2013 The Pleasure is Mine, Gallery ŠKUC, Ljubljana, SLO
Mladen Stropnik's Youtube Channel
> > > > > >
15 October > 15 November 2013
Rebecca La Marre & Jaakko Pallasvuo
'Full Disclosure'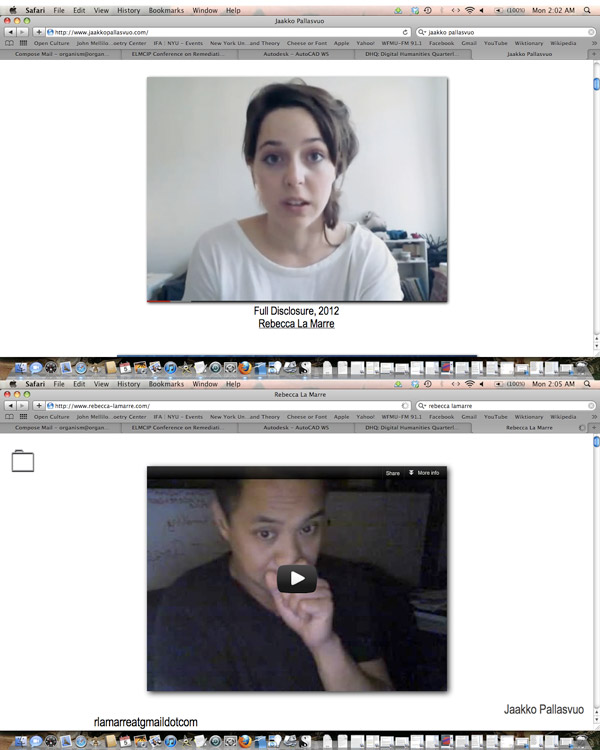 Based on your experience, how does it feel to become one, or more than two?

Rebecca La Marre with Jaakko Pallasvuo: When I think of two becoming one I am at first reminded of my early love of the Spice Girls, with the Biblical sense of the phrase floating around in the background.
The process of becoming one—as part of Full Disclosure—required a great deal of trust and negotiation; it was an experiment that was mutually entered into with, on my part, little thought about where it might take us both.* It also took a certain amount of commitment to sharing my experience of the process, and having to accept and stay with the parts that were uncomfortable. The project has probably been more successful than most of my romantic relationships in this sense. It also felt oddly sexual in the way the phrase "two become one" intimates, odd in a queer sense that involved my body but only to the extent that it was working and work can be pleasurable, and also odd because it was completely a-romantic.
The sexual component and the religious component are linked for me, and recently when Jaakko and I gave a lecture at Kingston University, without consulting each other we somehow both ended up talking about the way language interferes with communicating love—a theme that is very bound up with religious and mystic traditions, and more recently, linguistic theory.
I apprenticed under a shaman in Vancouver. I can say with the benefit of hindsight that even though the project was framed as a critical investigation or experiment, effectively Jaakko was asking me to use his energy. When this kind of exchange is unethical, or imbalanced in some way, it can be called a possession, so I was somewhat aware of the level of risk involved in his request. A shamanic view is that all relations are founded on some kind of agreement that in turn produces material conditions.
This is matched by the questions I was inquiring into about the way the Internet is talked about as something immaterial with no supposed connection to bodies. I also wanted to interrogate exactly how writing produces value for artists: what the relation is between a name, or a word, and the material existence of what that name is attached to, and how manipulating that relation produces effects.
The unfortunate outcome of our experiment, or game, is that we both applied to a residency that I was accepted to and Jaakko was not. I didn't find out that the selectors didn't believe in Jaakko's existence until I arrived, and it was too late to address the situation.
In effect, I was using Jaakko as a material in my practice and to extend my capabilities to exist in multiple places at once. I would make jokes about omnipotence and omnipresence, and the project conveniently made it look as though I was able to produce work at the speed of the Internet, which is physically impossible for one person who barely gets paid to do. I deeply suspect that our appetite for images on the Internet comes from the same impulse as the worship of religious icons and images.

*Full Disclosure was an online collaboration between Jaakko Pallasvuo and Rebecca La Marre, which existed on the Internet between July 29 and August 23, 2012. In a video diary, La Marre claimed to have been making work as Pallasvuo since 2011, and the artists' websites were interchanged.
> > > > > >
15 September > 15 October 2013
Dawn Woolley:'Encounters' and 'Homo Bulla'
"My artistic practice encompasses photography, video, installation and performance. I use photographs of objects and people to question issues of artificiality and idealisation.
The artwork forms an enquiry into the act of looking and being looked at. Referring to psychoanalysis, phenomenology and feminism I examine my own experience of becoming an object of sight and also consider the experience the viewer has when looking at me as a female, and a photographic object. Voyeurism and exhibitionism intertwine as I attempt to disrupt relationships of power in purposefully provocative scenes."
> > > > > >
1 August > 15 September 2013
The Unstitute:'Radical Atheism: An Approach'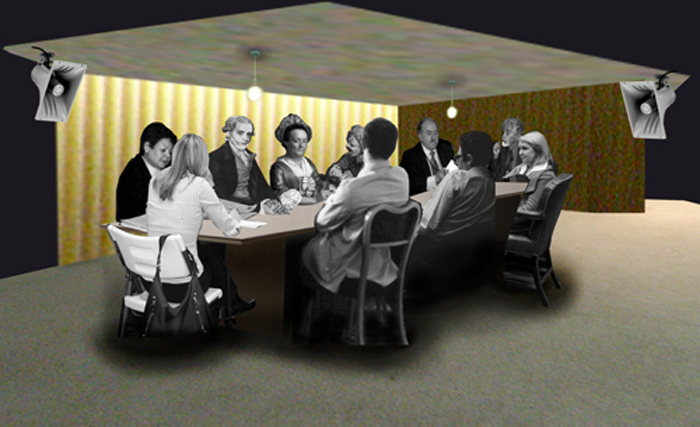 'Radical Atheism' is a virtual lecture series which constitutes a coordinated effort to dispense with the metaphysics underpinned by the existence of God. In this video, which is addressed to the atheist, three impediments to traditional atheism are highlighted which are essential to address in an approach to the position and the new necessity of a radical atheism.